Meaning of the names

2013 is the "I" year in France, and this is my third litter, so it becomes difficult... I am always looking for legendary names, names which sound like secret and magic, but I ran out of Northern inspiration... so I decided to turn to the ancient America, wild country covered with ruins and deep jungles, lost treasures, sublime ghosts, and frightening bloodsheds... So here is my "Treasures and mysteries of ancient America " litter !
* Itza : The Maya were one of the most flourishing and famous ancient civilizations of America. The Itzá are Maya people from Yucaton, in Mexico. They built the amazing and world-known city of Chichen Itzá. Those ruins are bathed by greatness and fright : terrible things have happened there...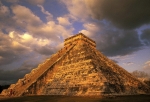 * Izapa : Izapa is one of the biggest Mesoamerican sites of Mexico, situated in the province of Chiapas. This city was built around the 10th century of our era, at the threshold between Olmec and Maya civilizations. It features outstanding animal sculptures, especially frogs.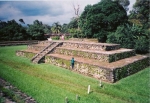 * Islamorada : Islamorada is one of the "Keys", those wonderful islands in the most southern part of Florida, which a great bridge above the Caribbean sea links to each other. Islamorada and Key Largo are famous for the shipwrecks lying on the sea grounds, and for all lost treasures of the Spanish Empire which lay within...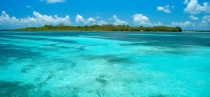 * Inca : The Inca were a brillant pre-Columbian civilization which encompassed the whole Andes cordillera, until the Conquistadores caused its fall. The jewel of Inca architecture and art is the city of Machu Picchu, in Peru.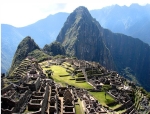 Past litter

Quiroga and Geirrod already had a litter together in 2012. Look at the past litter HERE. We kept Häxan and Hekla.